Posted by
Diana
on
Monday Sep 22, 2014
Under
Baby Travel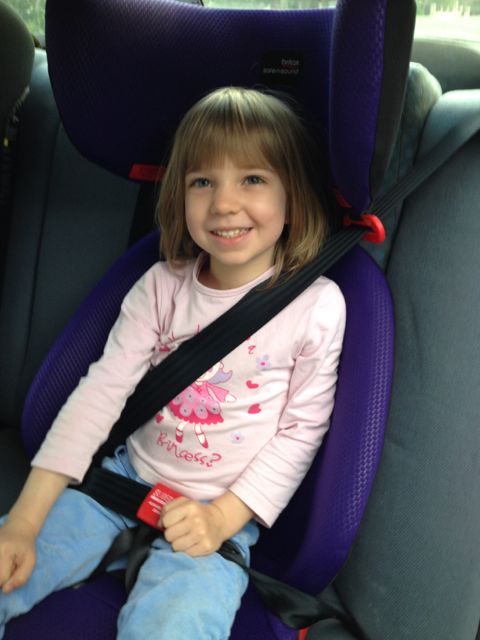 Outside the Pre-School gates, there is a general feeling of excitement amongst parents, with the arrival of the Safe-n-Sound Tourer Booster seat. The Tourer is feature-packed, claiming the title of the 'tallest untethered booster in Australia' – making it ideal for my friends driving 4WDs and their fast growing 4 year old off-spring.
The Tourer age range is from 4 years old to approx 6-8 years old (depending on your child's height). The growth height markers on the seat provide a clear indication on whether your child is in the correct height range for using the Safe-n-Sound Tourer Booster.
The real point of difference for me is the lightweight of the Tourer, weighing less than 2kg. Making it easy to remove from the car when not in use and simple to install in another vehicle when needed. With the complex nature of Pre-School drop offs and pickups, it means it is ideal for use by Parents, Grandparents and Carers.
The Safe-n-Sound Tourer Booster is made and designed in Australia with many safety features. The seat base is designed to be impact absorbing and the Slideguard Clip is designed to prevent the lap sash seat belt from rising up in everyday use and to reduce the risk of abdominal injury in the event of a crash. The back of the seat has rear impact bars designed for added structural support and protection to the neck. The contoured seat has a deep headrest for added safety and comfort.
The Tourer is suitable for use in cars with forward facing seats with a lap-sash seatbelt, or with a seatbelt and child harness. I found the switchable built-in sash guide easy to use and correctly positioned the seat belt across my child's chest and shoulders. It's good to know the Tourer is compatible with the Safe-n-Sound Protecta Plus Harness and the Babylove EzyGo Harness too.
The dimensions of the Tourer Booster are Height 750mm, Depth 330mm and Width 455mm, making it space efficient. The Safe-n-Sound Tourer is available in two colours – Purple Haze and Buff Black. My Pre-Schooler adores travelling in her Purple Haze Tourer Booster, so in addition to it's safety features, it's fashionable and comfortable too. To find out more about the Tourer Booster and the full range of Safe-n-Sound car seats visit the Britax website.