Posted by
Diana
on
Monday Jan 26, 2015
Under
Baby Travel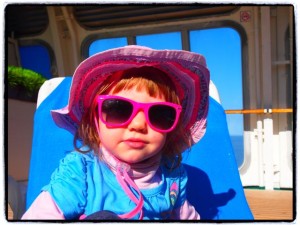 I've returned from my first cruise with kids – 4 nights on the P&O Pacific Dawn travelling from Brisbane to the Whitsundays and I've been asked so many questions from friends, so I decided to put together my top 5 tips for cruising with kids.
1. Duration of the Cruise matters
The cruise itinerary is really important to determine how your family will enjoy the cruising experience. I would say a good cruise duration is up to 1 day per year age of your child. My eldest is 4 years old and I think a 4 day cruise was enough for our little family. For instance, I wouldn't attempt a 14 day cruise with a child any younger than 14 years old. So save the longer cruises for when your children are older. It's good to mix up the days at port with the sea days. Having a destination mid cruise and getting off the boat at the Whitsundays was excellent for our children to explore.
2. Children need to be at least 12 months old to cruise
Our little girl was nearly 2 when we cruised so she was fine. Like many ships, P&O are unable to accommodate infants less than 12 months old. Furthermore, infants under 3 years old must remain with their parents at all times. So whilst Big Sister was building sky scrappers from the plethora of lego at the "Turtle Cove" Kids Club, little sister could only watch and get involved if there was a parent supervising. Big Sister loved the Kids Club so much and the social interaction with her fellow mini-cruisers. The Turtle Cove Kids Club is for children aged 3-6 year olds and the neighbouring Shark Shack Kids Club is for 7-10 year olds. HQ is for 11-14 years olds and HQ+is for 15-17 year olds. There was a range of activities at the Kids Club, from Ice-Cream making during the day, to Pyjama Parties and Discos in the evening. I think we might wait until our youngest turns 3 before our next cruise, so she too can enjoy all the fun.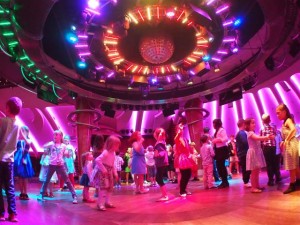 3. Book Early
It is a little known fact that there are "limits" on the number of children that can be carried within different age groups on a cruise. For P&O Cruises, the age groups are 1-2 years, 3-6 years, 7-10 years and 11-17 years. These age groups correlate with kids clubs and resources available. We booked early so there was sufficient space for our nearly 2 year old and 4 year old. However, had the quota been filled for 1-2 year olds we may have needed to choose another cruise!
4. Bring Nappies and don't bring Swimmer Nappies
If your little one is still in nappies, make sure you bring sufficient supplies of nappies and nappy wipes for the duration of the cruise, as these items are not available onboard. Children in nappies (including swim nappies) and children who are not toilet trained are not permitted in the swimming pools and spas. So whilst our 4 year old was splashing around, our nearly 2 year old was looking on from her deck chair. She still had an amazing time spotting dolphins from the deck! It is worth knowing that children younger than 3 can be provided with a portacot in the cabin and there are sufficient highchairs/boosters in all the restaurants.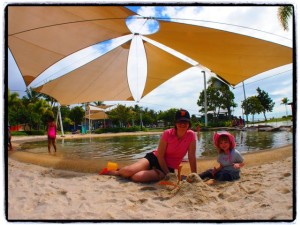 5. Have a Fun Family Holiday
It really was an enjoyable family holiday. I think cruising appeals to young families because you only unpack once, stay onboard a comfortable ship and have a shared adventure as a family. We dined out at the various restaurants, saw Cirque du Soleil shows together, learnt how to juggle from the acrobats, went to family discos, saw dolphins and enjoyed our time at the Whitsundays. It was a wonderful break, as all the meals were made for you (and the washing up done by someone else). Our cabin was serviced daily and the towel animals left by our steward always amazed our kids!
I believe if you choose the right cruise for your children's ages and interests, you'll have a fabulous adventure together. Visit the P&O Cruises website to find out more about the cruises on offer and cruising with kids.