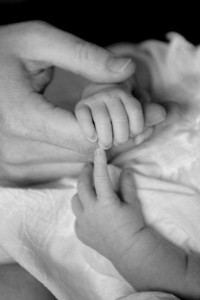 Conscious that I have a family history of asthma, I began researching how avoiding common causes of allergies, may be one way to delay the development of allergic diseases (such as asthma, eczema or hay fever) in my children.
Infant bedding has long been associated with the development of allergy or asthma, as it provides the perfect environment for allergens. With little ones spending a large amount of time in bed, this may increase their risk of becoming allergic. In an effort to reduce the amount of allergens in my child's bed, I have been using the SLEEPComfort mattress protector form The Allergy Shop which is a product selected by the National Asthma Council Australia.
The SLEEPComfort mattress protector provides effective protection against dust mites, a major trigger for asthma and allergy sufferers. The mattress protector is made from Permitex, a combination of densely knitted cotton towelling bonded to a breathable membrane. This membrane creates a barrier for dust mites, a major irritant for allergies and asthma. This thick absorbent cotton towelling with it's waterproof membrane, also protects the mattress against spills and any accidents.
With a fully fitted stretch skirt it is easy to fit on my child's mattress. The mattress protector is soft and comfortable for my toddler. The SLEEPComfort Mattress Protector can be washed up to 70 degrees celsius, which is above the temperature recommended by the National Asthma Council Australia to kill dust mites and their allergens. The Permitex will stand up to regular laundering and can be tumble dried. The product comes with a 5 year warranty. The SLEEPComfort Mattress Protector can be purchased from The Allergy Shop website. The Allergy Shop has a full range of Allergy Bedding for Kids and Adults, including mattress protectors for Bassinet & Pram, Cradle & Portacot, Cots, Single Beds, King Singles, Doubles, Queens and King sizes.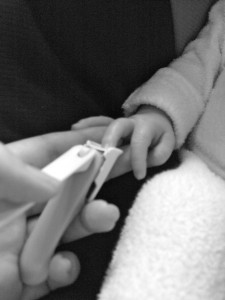 The Allergy Shop is an online one-stop shop caring for people with allergies. The Allergy Shop offers products to provide relief from allergies, such as Asthma, Eczema, Hay Fever, Dust Mites and more. It raised my awareness of the products available to assist family members with allergies, with a comprehensive range of products from Allergy Friendly Toys to Personal Care.
The Baby Safe Nail Clippers from BOCAS Australia are a product I discovered on The Allergy Shop website. I have found the Baby Safe Nail Clippers great for cutting long finger nails on both my toddler and newborn. To cut finger nails with the Baby Safe Nail Clippers, swivel the nail clippers from the closed position to the open position. Place Baby's finger on the safety finger saddle and gently position the finger nail in the protective cutting hole. Press the clippers together and the finger nail is cut in an arch shape. There is a catcher to collect the cut nails too. The clippers are designed with an ergonomic grip for adults and are suitable from birth to 5 years of age. This product is another great find on The Allergy Shop website.
There is so much information out there to raise awareness on caring for those with allergies or asthma. Here are the websites I have found most useful; The Allergy Shop website: www.allergyshop.com.au The Asthma Australia website: www.asthmaaustralia.org.au National Asthma Council Australia website: www.NationalAsthma.org.au and Australasian Society for Clinical Immunology and Allergy website: www.allergy.org.au
Tags : Baby Safe Nail Clippers, bassinet, BOCAS Australia, Childhood Asthma, Cradle, Portacot, pram, Sleep Comfort Mattress Protector, The Allergy Shop | 1 comment